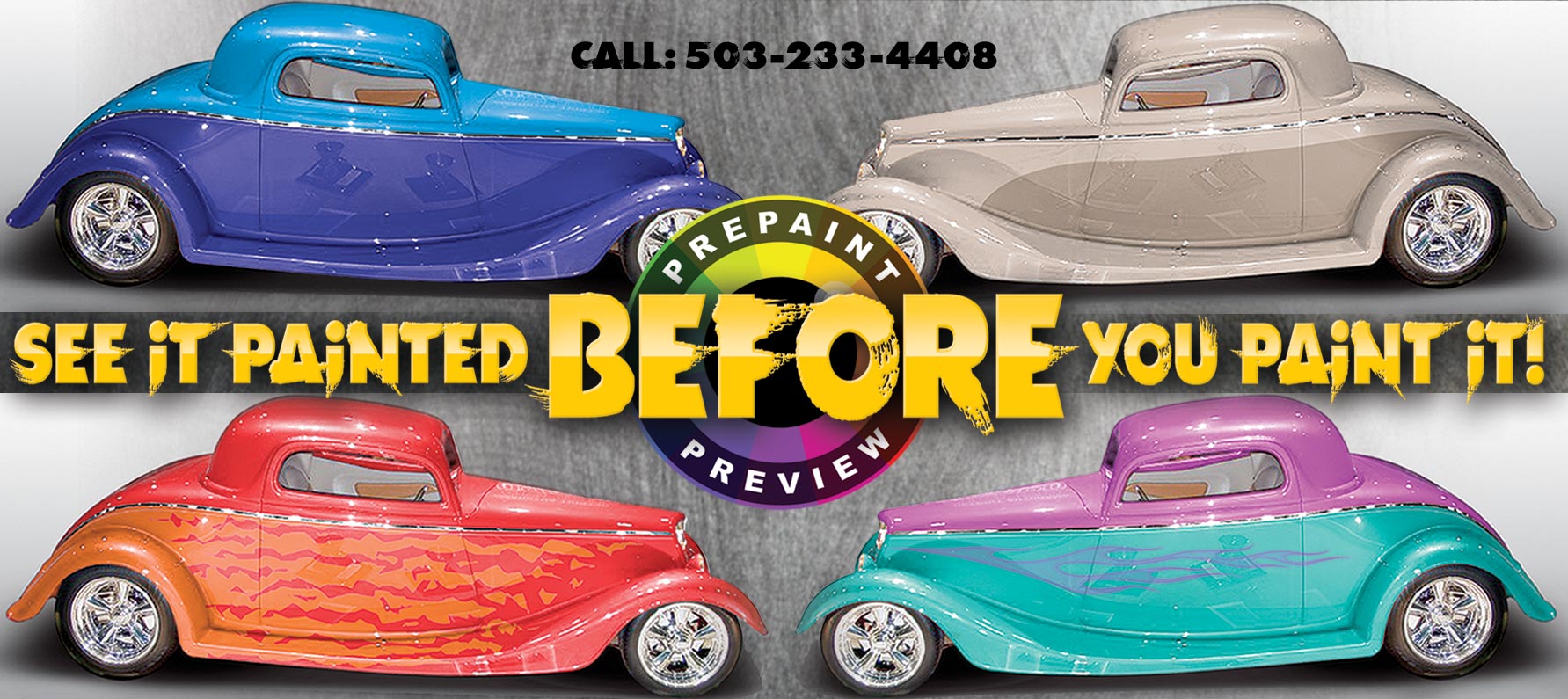 See It Any Way You Want It
Custom-created Photorealistic paint options from your ideas.
This Is So Cool
Get ready to be blown away by the way your ride's personality can change by the colors and designs of your paint scheme!
Your Way
Let your imagination go wild! Graphics. Flames. Murals. color combos. Logos. etc… we can show you anything you want! 
Our Way
Not sure what you want? Let's brainstorm! We've came up with countless custom paint ideas that became reality!
Security
With finished photorealistic images of YOUR CAR pre-painted,  you'll be able to show your auto painter EXACTLY what you expect.
Here Are A Few Examples Of Our Work
YOU SEND A PHOTO
You email a quality photo of the vehicle (or one just like it), along with some ideas you'd love to see (the better the photo, the better the detail).
WE VISIT
By phone: 503-233-4408 or by email, we'll have a great visit about your ideas, colors, graphics, etc.. Resulting in an estimate. 
ESTIMATE
From our visit, we'll have a much better understanding of your ideas. Prices start as low as $99 for 6 variations of colors and designs of your ride!
THE FUN BEGINS
Based on our visit, we create 6 different color and design variations. When done, we email proofs to you. Then we visit to make adjustments.
FINAL PREVIEWS
Here's where we dial in the images. This step can be adjustments to the images sent, or trying a few more color combos.
ALL DONE
Once finished, you'll get 6 photo-realistic images emailed to you. We can also print out full-color proofs and mail direct to you, if you'd like.
Latest Prepaint Preview Projects!